Is Lady Gaga an artist?
Sure, she can play piano. She's got some songwriting talent, too. But music isn't what comes to mind when the former Stefani Germanotta is discussed. Instead, it's the attention-getting antics: The controversial videos. The in-your-face sexuality. The crazy concerts. The meat dress.
Is it about the music, or the Fame Monster?
Rachel Weingarten wonders.
"I don't consider Gaga an artist," the New York style consultant says, then reconsiders. "Well, maybe she's an artist for our time. Every generation gets the artist it deserves."
If that's the case, Gaga has a lot of company.
"They want to be famous, not make music," says Lyndsey Parker, managing editor of Yahoo! Music, of some of the new breed. "The music is just one facet of the celebrity."
It's an indicator of societal shifts, she says. Now you can upload a video and receive immediate fame. So much for learning three chords and working your way up the ladder.
"Now everyone expects overnight success, whether it's because someone discovered your video on YouTube, or you went on a reality show," she says.
Has the gimmickry gone too far? Have we become numb to the emotion and the power of music? The stuff used to be about something, dammit, not a soundalike drone of ma
nufactured robots, lip-synching amid falling tinsel.
Right?
Art and authenticity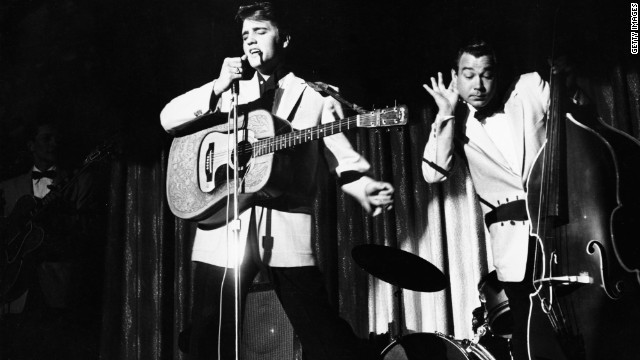 Well, they call it "show business" for a reason.
Previous generations made less of a distinction between art and entertainment, observes Georgia Tech professor Philip Auslander.
"In the '40s, and I believe well into the '50s and the rock 'n' roll era, the idea of what it was to be a musician wasn't as pure and pristine as we seem to want to think of it now," says Auslander, who's written a study of glam rock. "The idea that to be a popular musician is not just to stand up there and show off your ability as a musician, but to entertain in other senses -- that was very much a staple of what popular music performance was about."
Even the Beatles, who became much more decorous performers after Beatlemania hit, dominated the local scene during their Hamburg residency by turning up the volume, smashing stages and -- in a famous incident -- doing a show with John Lennon in his underwear, wearing a toilet seat around his neck.
Of course, pop musicians have long been as much about entertainment as art -- but as times have changed, so have perceptions of where the line is drawn. To critics, MTV -- which arrived in the 1980s -- heightened the value of looks and slickness over "authenticity," with the image becoming more important than the music. And nowadays, in our 24/7 world of rapidly posted YouTube videos, instant MP3 releases, reality shows, lurking paparazzi and meat dress one-upmanship, it's easier than ever for spectacle to overwhelm singing.
It can be a false divide -- a glitzy video or elaborate stage show doesn't mean the performer can't play -- but it's one that's come to define some of the differences between rock and pop, says Auslander.
"I think a lot of this stuff is specific to particular genres and subgenres of music, and the old distinction between rock and pop, where the people on the pop side are not expected to be authentic in the same way as the people on the rock side," he says.
It's what's led to the so-called "rockist" point of view, he adds: that rock, which was album-oriented and ranged from earnest singer-songwriters to classically inspired progressive bands, was somehow superior to pop, which was found on singles and included bubblegum, disco, easy-listening and anything else likely to make the Top 40. Nowadays the genres are more blurred, but the prejudices remain: Rock is Serious and therefore Art; pop is unserious and therefore ephemeral.
It's a distinction that's long been disdained by performers themselves. As the old dictum, variously attributed to Louis Armstrong or Duke Ellington, states: "There are only two kinds of music: good and bad."
"I love a show. I want to be entertained," says Matchbox Twenty's guitarist, Paul Doucette, who praises the energy Lady Gaga brings to her concerts (and observes that "she can back it up" with her talent). "Don't get up there and look like you're not having a good time. I've seen enough of the shoegazing in my life. I want fun back in rock."
A new road to fame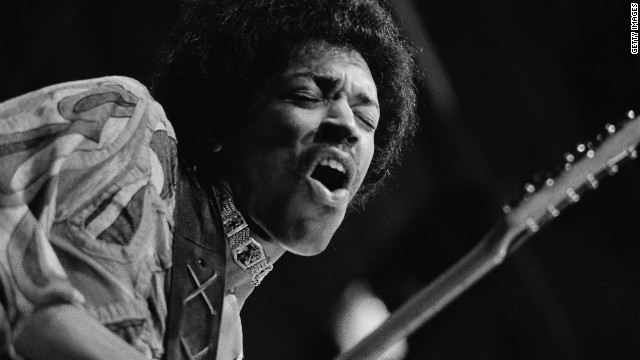 The same goes for Flaming Lips frontman Wayne Coyne, whose band has been known to put on a show themselves -- complete with avant-garde, big-screen visuals, falling balloons and a giant "space bubble," a transparent ball containing Coyne from which he walks over the crowd.
"That's part of the fun of being in a rock band," he says. "If you're lucky, you get to create an image."
And as for the image overwhelming the rest of it, he points out that, if he's done his job right, every element works together so that the band and audience are satisfied. When this interview was conducted, the Lips were about to attempt to break the Guinness world record for most live concerts in 24 hours -- an arrangement that, despite the stunt aspects, the Lips were taking as seriously as any individual show.
"People are going to pay real money, people are going to give us a lot of their time, so we don't want it to be just hype -- it's really got to be great," he says. (For the record, the band got its record.)
Coyne has an open-minded view about what characterizes "art."
On the Lips' latest CD, "The Flaming Lips and Heady Fwends," the guests include such indie favorites as Nick Cave and Bon Iver, as well as Ke$ha, the "Tik Tok" pop rapp
er disdained by the music press ("a faceless, anonymous pre-fabrication of a pop star," wrote Slant's Jonathan Keefe).
"I think the world can have all kinds of things in it, and just because someone is popular doesn't mean they're more important in people's minds," Coyne says. "(The audience) should pick what they think is speaking to them the most. If that's a Lady Gaga, great for you. If that's an obscure little artist that you know in your hometown, use that.
"But," he adds, "it's very difficult to resist the temptation of popularity. Everybody likes it. These are all dynamics everybody struggles with. What art does, it lets you be free. There should be no judgment about you in that." He audibly shrugs. "But this is not the way people use music in the world."
It's those divides -- between popular and niche, between wealthy celebrity and starving obscurity -- that keep injecting themselves into debates about music. Moreover, now that the music business has been turned upside-down by technology, musicians must find their own path to exposure (which, presumably, is still the point).
"The whole idea of a top-down market is gone," says David Herlihy, a music and law professor at Boston's Northeastern University.
When his own band was on the circuit in the 1980s, there was a "road map," he says, one that had existed for a generation.
"You needed the record label. You needed to go to the recording studio. You needed to get on the radio. You needed to be in record stores. You needed all these intermediaries. Everybody I ever became aware of followed that map," he says. "And now technology has completely disintermediated the business, and so now you have music and art, and people who consume those things directly. Therefore, it can go anywhere."
The starving artist's dilemma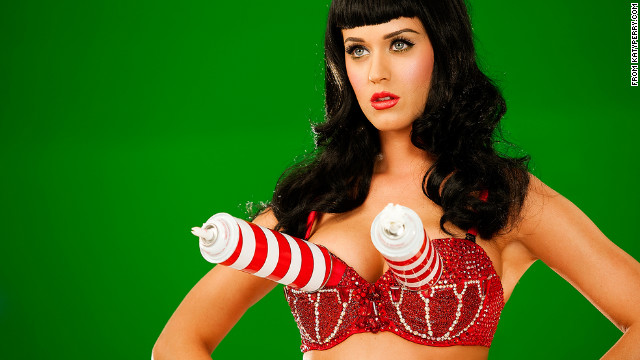 It's tremendously freeing for an artist, and also a little scary.
Do you market directly to fans, the way someone such as Josh Rouse does? Do you make arrangements to license your work, the way Moby did? Do you make yourself into a brand, a la Madonna -- who's veered so far into pure celebrity, Yahoo's Parker says, that she and her colleagues couldn't figure out whether to classify a Madonna story as "music" or "celebrity news"? Do you work with advertisers, extending your identity to other products and essentially using music as a platform to other things?
It's not necessarily a new idea -- the Beatles, after all, once had a clothing store -- "a beautiful place where beautiful people can buy beautiful things," Paul McCartney said at the time -- but the concept has reached new heights in our free-for-all age.
Paul Greco, the director of music for advertising giant JWT, is responsible for putting musicians and their songs together with advertisers. It's a beneficial relationship, he says: the arti
st gets exposure and financial support, and the product gets linked up with the artist -- and the artist's fan base. Some products can be golden for musicians: Greco mentions the "Apple effect," in which the computer manufacturer made stars of Feist ("1234") and the Ting Tings ("Shut Up and Let Me Go") through the use of their songs.
Spreading the word in creative ways is a necessity these days, adds Renaud Skalli, who heads up artist and label relations for the year-old marketing firm My Love Affair.
"The reason we started the firm is because the music industry was in a bad state," he says. "The artists needed someone on their side."
Though musicians appreciate the exposure, the prospect of tying their fortunes to a multinational conglomerate still makes some of them nervous. It calls to mind that old hippie-punk jeer: Sell-out.
Ben Deily, a former member of the Boston post-punk band the Lemonheads, remembers when another Boston band, the Del Fuegos, made a beer commercial. He and his bandmates were appalled, he says.
"You knew there was selling out, and then there was punk rock," he says. (Deily now works in the advertising business.)
"Sell-out" doesn't come up much anymore, says Greco. "Musicians are artists. But they don't need to be starving artists," he says. "You have to make a living."
Band management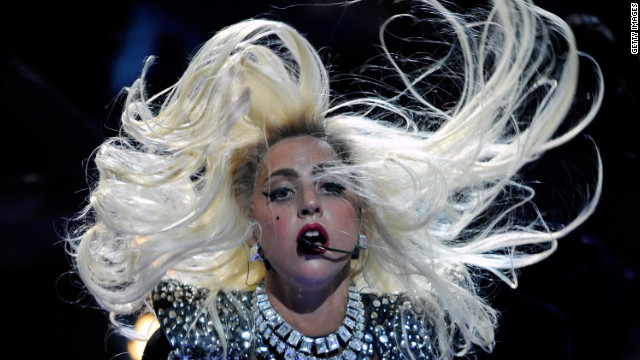 Matchbox Twenty's Doucette has seen all sides of the equation. His band has played bars and stadiums, has been groomed by a record label and succeeded in the post-label era. Lead singer Rob Thomas has been a paparazzi magnet.
Doucette says that commercialization comes with the territory.
"A band is a brand. It sells music, it sells image, a lot of things. This is our product, this is what we do. The fact it has artistic integrity is what separates it," he says. "The difference is where the emphasis is."
For Doucette, the problem arises when music isn't the point.
"It does seem like there's a little bit of, I want to become famous, then have a perfume line, make a record, be on a reality show. It's more about being famous than it is about wanting to do music because that's what you do, and then that opening you up to other possibilities. It depends on what your intention is."
But, he acknowledges, these are strange times for music.
"We're still in the Wild West of all this," he says. "People are still trying to figure out, how do people experience music now? There are so many different ways to do it, and how do you make that work? All these things fall into that -- the branding, the image, the importance of radio -- they're all connected."
In the meantime, when it comes to public tastes and media coverage, the pendulum swings forward and the pendulum swings back.
Perhaps the most successful musician of the past year is the pianist
Adele, whose performing and songwriting are equally personal and unadorned -- a throwback to the early '70s singer-songwriters, or perhaps Norah Jones and Alicia Keys. Sure, there's been some celebrity chatter surrounding her -- she's famously had to deal with weight issues -- but, in general, her authenticity (a word used advisedly) has worked to her advantage.
"There's still a market for that," says Yahoo's Parker. "People say rock is dead, but things always are cyclical. I do feel it will take another Nirvana, another watershed rock band, and then all these technopop artists will get scared."
Besides, adds Doucette, if the music lasts, so will the artist who makes it.
"Eventually Lady Gaga's not going to be able to wear the meat dress," he says. "But she's not going to have a problem, because she's been, like, I can do this. And when (she) gives you a regular song, that's going to be as shocking as the meat dress, with her sitting there at the piano with no crazy hat on."
By
Todd Leopold
, CNN
--------------
http://edition.cnn.com/2012/07/27/showbiz/art-pop-music-image/index.html?iid=article_sidebar
http://www.pretamarque.com/wp-content/uploads/2012/07/lady-gaga.jpg