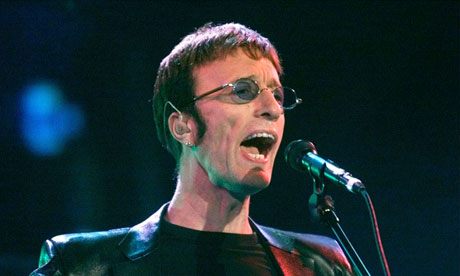 Robin Gibb, one-third of the Bee Gees and a singer-songwriter who helped to turn disco into a global phenomenon by providing the core of the soundtrack to Saturday Night Fever, has died from cancer.
His family announced with "great sadness" that Robin, 62, had lost his brave fight with colon cancer.
In a brief statement they said: "Sunday 20 May, 2012 at 10:46: The family of Robin Gibb, of the Bee Gees, announce with great sadness that Robin passed away today following his long battle with cancer and intestinal surgery.
"The family have asked that their privacy is respected at this very difficult time."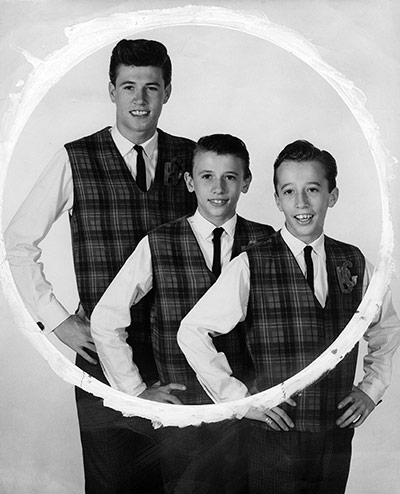 His sons Robin-John and Spencer, daughter Melissa and wife Dwina had been at his bedside throughout at his stay in a Chelsea hospital.
His Bee Gee brother Barry, who has been supporting him throughout, was mourning from across the Atlantic as he'd recently flown back to America.
Robin was hailed last night as "one of the most important people in the history of British music," by Paul Gambaccini, who said the brothers were second best UK songwriters ever after the Beatles.
"Everyone should be aware that the Bee Gees are second only to Lennon and McCartney as the most successful songwriting unit in British popular music.
"Their accomplishments have been monumental. Not only have they written their own number one hits, but they wrote huge hit records for Barbra Streisand, Diana Ross, Dionne Warwick, Celine Dion, Destiny's Child, Dolly Parton and Kenny Rogers, the list goes on and on."
Gambaccini later described Gibb as one of the most influential British artists EVER. "He was one of the important figures in the history of British music - and I mean of all time, I don't mean just the last few years or the rock era, I mean of all time," he told BBC Radio 5 Live.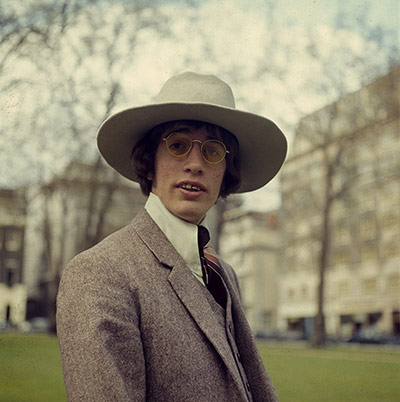 "He and Barry and Maurice wrote 23 number one records (with the exception of Maurice who wrote 22). They are the only song writers to have number ones in the last five decades. They did briefly have the number one album of all time - Saturday Night Fever. Something of this magnitude is bigger than just the last few years."
With his distinctive, quavering voice, Gibb notched up dozens of hits and sold more than 200m records as a performer and writer along with his twin brother Maurice, who died in 2003, and elder brother Barry.
The siblings, whose catalogue includes Massachusetts, I've Gotta Get a Message to You, How Deep Is Your Love and Stayin' Alive, established their pop legacy by placing their falsetto harmonies at the centre of the 70s disco boom.
Broadcaster and pal Mike Read, choking with emotion as he spoke, said the singer had an "incredible voice" and described him as a one-off talent.
"Robin had the voice, the pathos, and he was a great writer.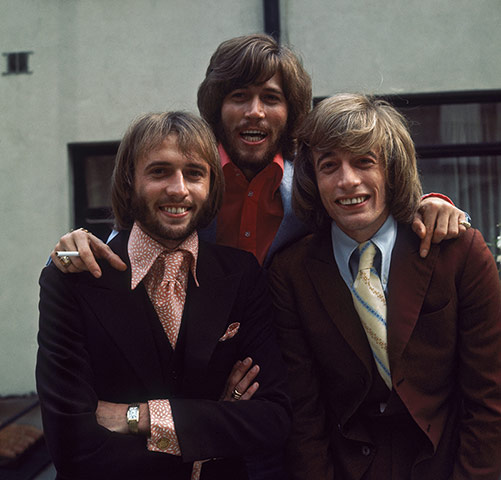 "In his head he could come up with some great melodies. I was delighted to work with him. He had a gift for melody and a gift for lyrics and left a phenomenal legacy, a phenomenal catalogue."
Referring to the Bee Gees, the former BBC Radio One DJ said: "They had every accolade under the sun. They were able to write great commercial songs that touched people over a very long period of time. They had every award, every gold disc, every platinum disc, the Grammys the lot and had been doing it so long but were still so good at it."
In April, Robin slipped into a coma after contracting pneumonia and was given just days to live.
But he shocked doctors by staging a remarkable recovery and was even communicating again with his family.
His relatives sang to him and wife Dwina said that he had cried when she played him the song Crying by Roy Orbison.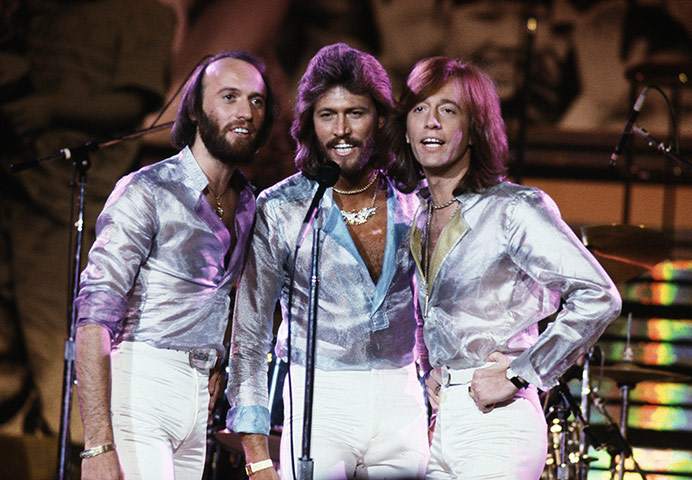 At the time Dr Andrew Thillainayagam, of Imperial College, London, said: "It is testament to Robin's extraordinary courage, iron will and deep reserves of physical strength that he has overcome quite incredible odds."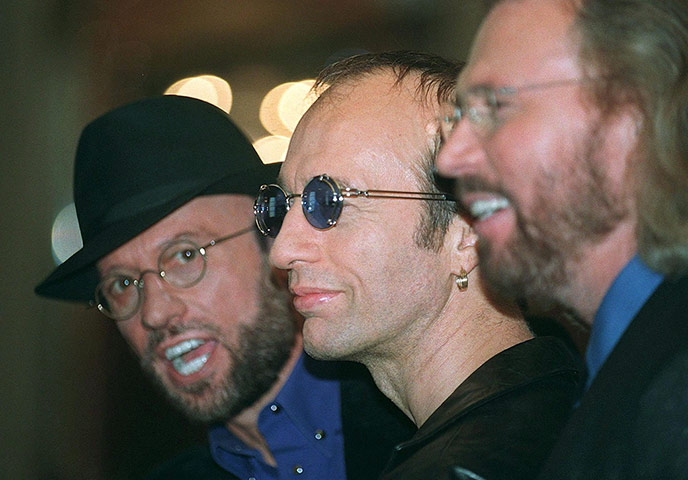 He added: "The road ahead for Robin remains uncertain but it is a privilege to look after such an extraordinary human being."
But Robin recently lost the ability to speak and had been communicating with family and close friends by blinking due to a tracheotomy tube in his neck.
His twin brother Maurice died in 2003 after complications following an operation to correct an intestinal blockage and his younger brother Andy, who was not part of the Bee Gees but a successful singer in his own right, died in 1988 from heart failure at 30.
Robin and Barry briefly retired the group's Bee Gee name in his honour but later returned to performing.
The band sold more than 200 million records worldwide with hits such as How Deep Is Your Love, Stayin' Alive and Night Fever.
Known for their big hair, tight white suits and high-pitched voices the band produced a string of number one singles and were indicted into the Rock and Roll Hall of Fame and the Songwriters Hall of Fame.
Gibb had surgery on his bowel 18 months ago for an unrelated condition but a tumour was discovered and he was diagnosed with cancer of the colon and subsequently of the liver.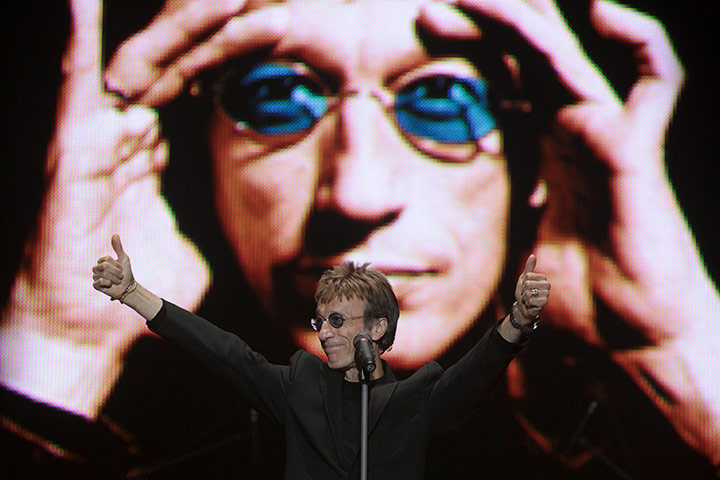 And speaking exclusively to The Sun two months ago, Robin said his illness could be "payback" for his success with the band.
He said: "I sometimes wonder if the tragedies my family has suffered are a kind of karmic price for all the fame and fortune the Bee Gees have had."
A statement from Sony Music on Twitter said: "Rest in peace, Robin Gibb. Thanks for the music."
Former Westlife star Brian McFadden paid tribute on the social network saying: "Rip robin Gibb. I hope you're at peace now."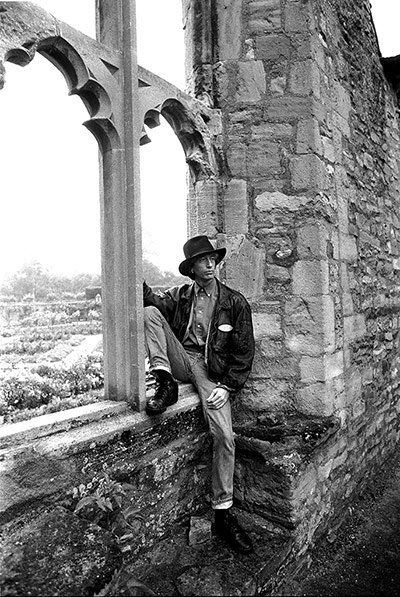 Former Deputy Prime Minister John Prescott wrote: "Just heard about Robin Gibb. A good friend, a brilliant musician and a man who turned all of us into wannabe Travoltas!"
Canadian rock singer Bryan Adams was also among the stars paying tribute, saying: "Robin Gibb RIP. Very sad to hear about yet another great singer dying too young."
British singer songwriter Mick Hucknall wrote: "RIP Robin Gibb. A musical giant," while former X Factor judge Dannii Minogue said: "We start believin' now that we can be who we are - Grease is the word...RIP Robin Gibb."
Glen Power, of Irish band The Script, used the band's official Twitter page to say: "R.I.P. Robin Gibb. We met Robin+Barry in NY. Such a lovely guy. Prayers 2 his family. 2 many Legends being taken from us 2 early :( G."
Eighties rock band Duran Duran posted on their feed: "Sorry to hear about the passing of Robin Gibb of the BeeGees. Our condolences to his friends and family."
From poverty to world fame
THE twinkle behind the trademark round, blue-tinted spectacles has gone out for ever.
Born on the Isle of Man on December 22, 1949, 35 minutes before his twin Maurice, Robin Gibb grew up in poverty.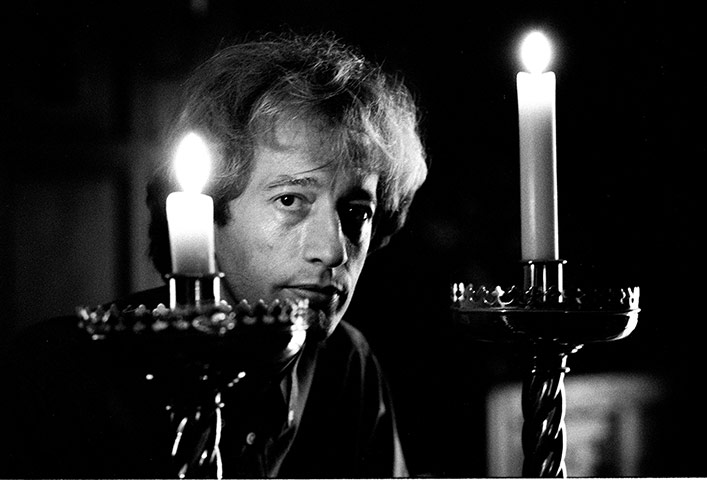 His family moved first to Chorlton-cum-Hardy in Manchester then emigrated to Australia in 1958. The twins, with elder brother Barry, practised their harmonies in the gents' lavatory of the local John Lewis.
The Bee Gees' musical careers flourished after the family returned to England in 1967.
Massachusetts was their first UK No1, selling five million copies. That year Robin and fiancée Molly Hullis survived the Hither Green rail crash, which killed 49 people. They married in 1968.
His marriage collapsed but in 1985 he wed artist Dwina Murphy, having son Robin John (RJ).
A later single, To Love Somebody, was co-written by Robin, but the lead vocals were taken by Barry. This led to tension and Robin quit the group in 1969.
The Bee Gees regrouped in 1970 and enjoyed their first US No 1, Lonely Days. The following year they had another hit with How Can You Mend a Broken Heart, later covered by soul legend Al Green.
Their manager, Robert Stigwood, brought them on board for Saturday Night Fever, a film he was producing, and the songs were written in little over a weekend. Disco was already established but the music and the film combined to give it even greater popularity.
The band's sales took a hit with the end of the disco boom and they concentrated on solo material and producing hits for other artists before staging a comeback in 1987.
Robin was made a CBE with his brothers in 2002, but Maurice died the following year.
In his final year Robin and RJ composed classical work the Titanic Requiem. It was the last in Robin's string of remarkable musical achievements.
---------------
http://www.thesun.co.uk/sol/homepage/showbiz/4329053/Bee-Gees-legend-Robin-Gibb-dies-aged-62.html
http://www.guardian.co.uk/music/2012/may/21/robin-gibb-pioneer-disco-dies?newsfeed=true